We have an exclusive network of Facebook Groups and Facebook Page all targetted at country-specific buyers and sellers. Our Facebook groups are free to join and are moderated by our team.
Scroll to the bottom of this page and you will see our Facebook network .
When you list with us we automatically send your listing to our groups and pages.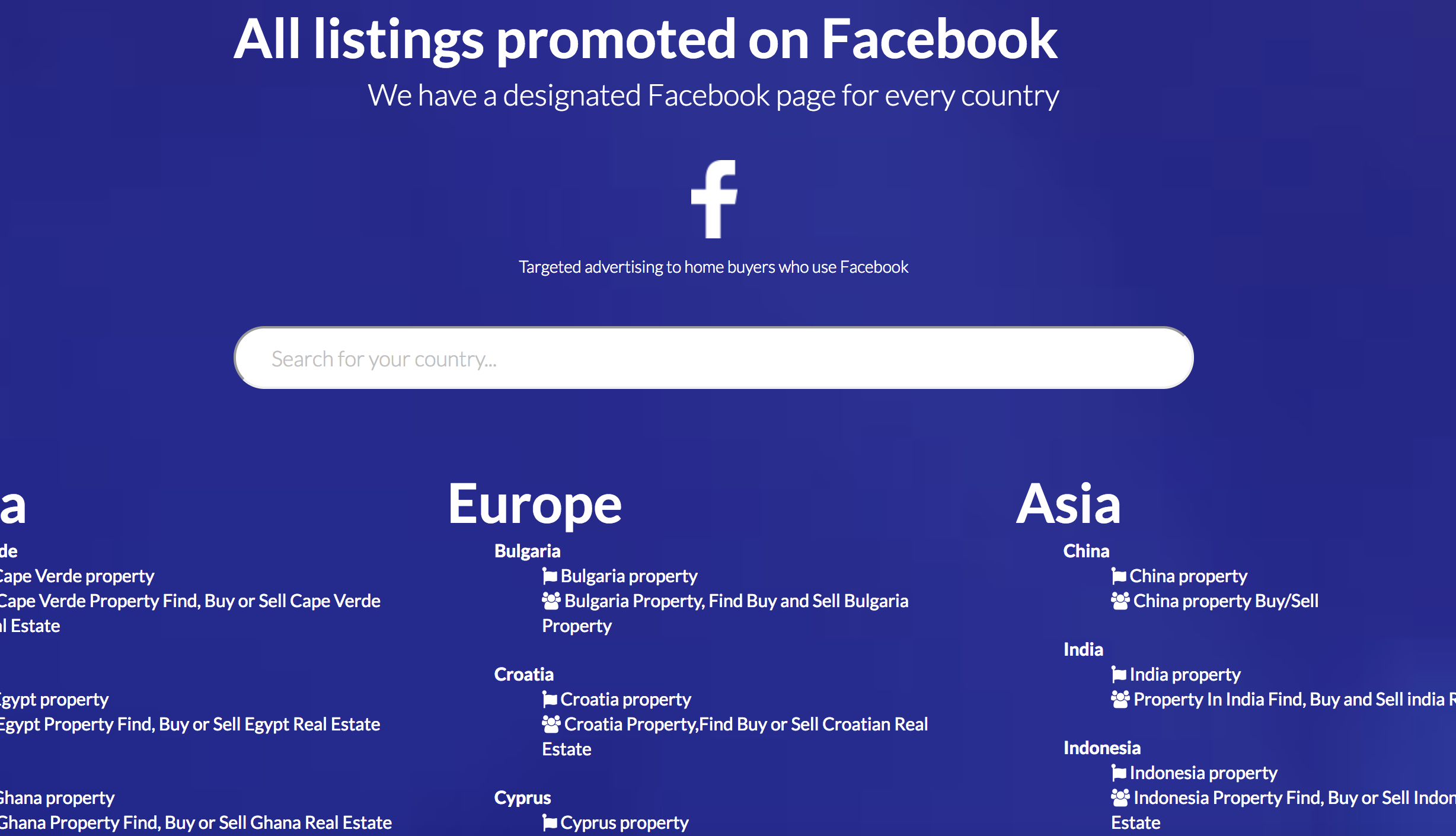 Top tip
Use # with location of your listings when promoting them on social media platforms